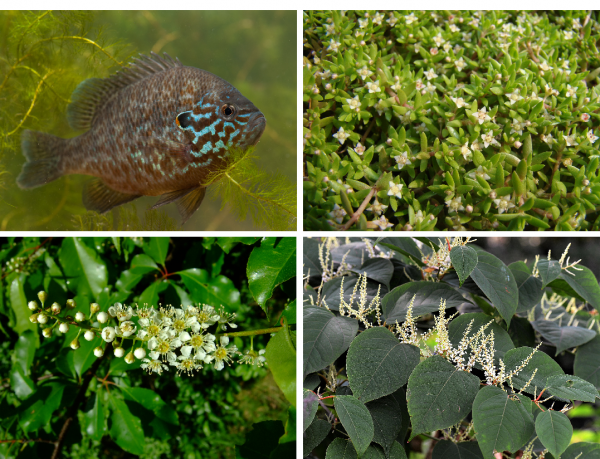 Nature Today introduces
LIFE

Resilias!
In March we introduced LIFE Resilias with a beautiful publication on the platform Nature Today! In the article project team members Bart Nyssen and Janneke van de Loop talk about the project.
Nature Today
Nature Today informs a very broad target group about current events in nature in the Netherlands and abroad. From butterflies, mammals, amphibians, dragonflies, plants, marine animals and birds to specific nature issues such as climate change. The aim is to strengthen the public's and specific target groups' connection with, knowledge about and appreciation of nature, so that people are more motivated to actively contribute to the monitoring, management and conservation of nature.
A lot of interest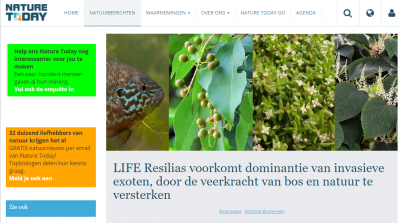 In response to the article, we immediately received reactions from people who recognise the problem and would like to see what the possibilities are. It is good to see that many people are interested in the ecosystem resilience approach in tackling invasive alien species.
BSaris
At the LIFE Resilias demonstration sites, information panels have been placed. Curious? Come take a look! Demonstration sites
BSaris
Fighting tree of heaven in the northern Italian coppice forest shows that repeatedly cutting down the tree of heaven reduces its share in [...]
BSaris
THE ECOSYSTEM RESILIENCE APPROACH: A SOLUTION FOR BOX ELDER MAPLE? n the Life project www.resilias.eu/en, we find out which invasive species the Ecosystem Resilience [...]