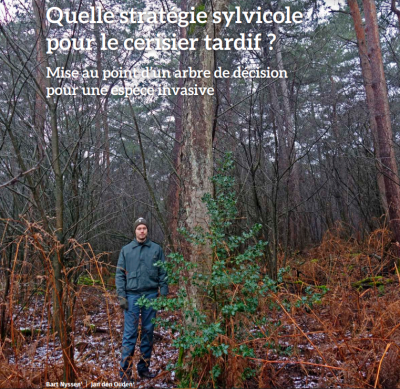 French article LIFE Resilias about black cherry in magazine Forêt.Nature
Invasive alien species are also a problem in many neighbouring countries. That is why LIFE Resilias also looks and communicates beyond the Dutch borders, including in Belgium. For example, a French-language article on black cherry (Prunus serotina) recently published in the magazine Fôret.Nature.
Download article
You can download the article below.
BSaris
At the LIFE Resilias demonstration sites, information panels have been placed. Curious? Come take a look! Demonstration sites
BSaris
Fighting tree of heaven in the northern Italian coppice forest shows that repeatedly cutting down the tree of heaven reduces its share in [...]
BSaris
THE ECOSYSTEM RESILIENCE APPROACH: A SOLUTION FOR BOX ELDER MAPLE? n the Life project www.resilias.eu/en, we find out which invasive species the Ecosystem Resilience [...]